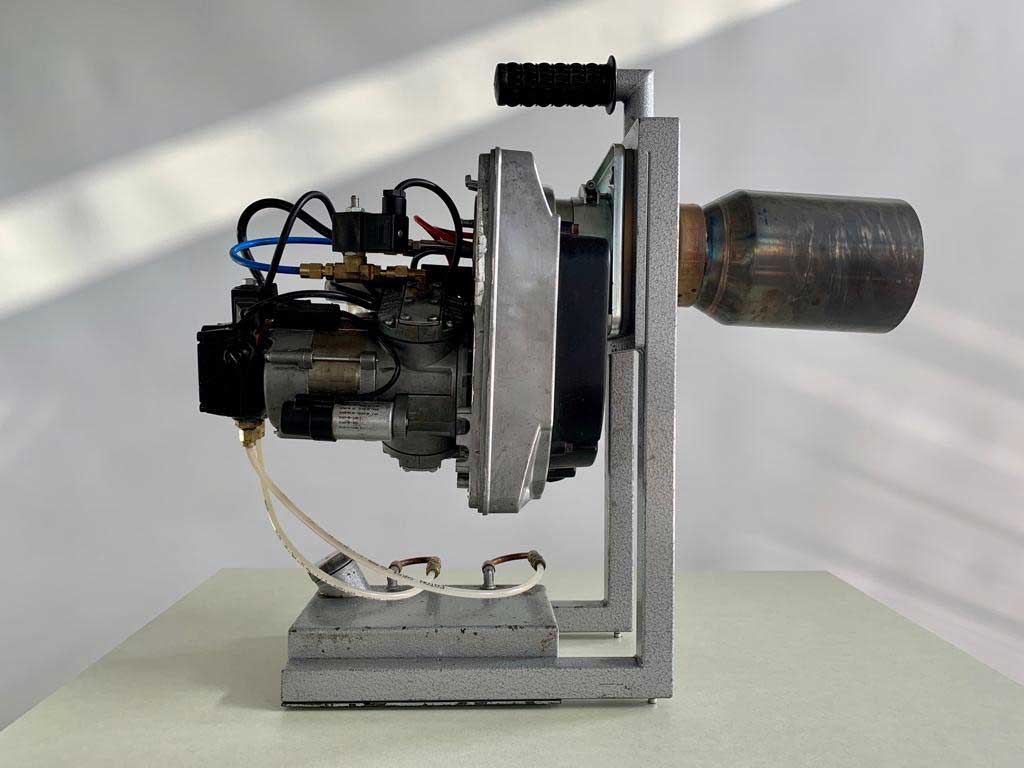 Our certified multi-fuel burner is a drop-in solution for already existing heating systems. 
It burns 100% biofuels enabling a rapid decarbonisation of the heating sector. 
It completely burns biofuels, including raw biofuels. 
It produces Zero carbon monixide and Zero fine particles. 
Our system is simple yet robust resulting in reduced maintenance costs. 
Only 4 screws are needed to retrofit it into already exisitng heating systems.  
It burns any type of liquid fuel. 
Our burner has been certified and tested by external institutions.
What makes our burner so unique is a revolutionary nozzle that produces ultra small droplets of fuel. The excellent atomisation of the fuel allows it to perfectly mix with air and be burned completely, resulting in extremely clean fumes. This nozzle however, has many other applications including: 
Deposition of coatings and oils
Atomisation of oil based fragrances
Injection systems for engines